Want to jump straight to the best ETF broker? Check out Interactive Brokers.
The more popular ETFs have become, the more they've popped up. Here's a look at the best online brokerages for ETF investors. Investors who want to get exposure to the high returns of the stock market without risking the potential downside of individual stocks are increasingly choosing to invest in exchange-traded funds or ETFs.
1. Easiest to Use: Axos Self-Directed Trading
There's a new way to trade at Axos Invest. Their latest digital investing platform is designed especially for traders like you who are ready to take focused control of their portfolios. Not only are ETF trades free with Axos Self-Directed Trading, their low fees extend beyond ETFs to include:
Commission-free stock trading
Options for only $1 per contract
Mutual funds for $9.95 per trade
A platform like this allows you to enter the ETF market, and it also helps you diversify as much as possible. After setting up Joint, Individual and even IRA accounts, raise your game by joining Axos Elite. And start earning extra features that bring you closer to the markets, just like the pros. Elite also offers the possibility of margin trading to maximize your purchasing power, providing additional funds to help make your key high-return trades at a very competitive 5.5% rate.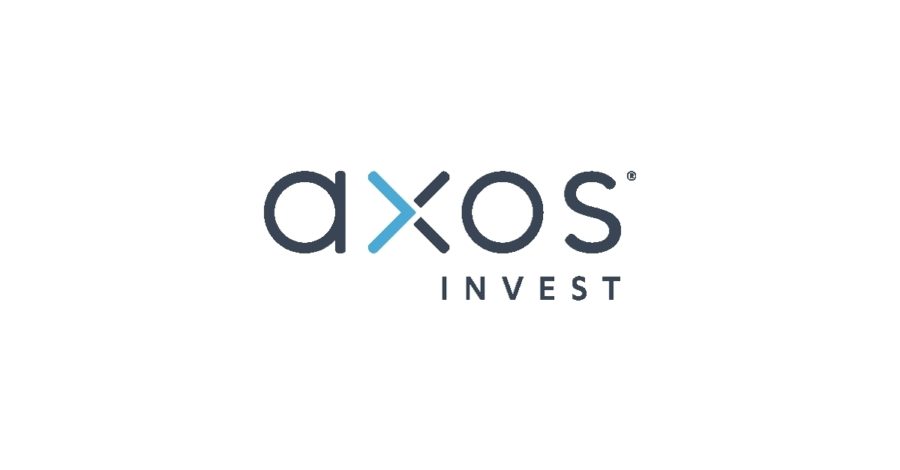 1 Minute Review
It seems like new digital investment management platforms are sprouting up left and right, and for good reason — there's a great need for easy, straightforward investment management that doesn't cost an arm and a leg in fees or to get started. If you're new to investing or an old hat who wants to make the switch to a virtual manager, deciding which features you need can be confusing if not overwhelming.
If you want a no-frills financial management platform, Axos Invest (formerly WiseBanyan) takes a traditional but sophisticated approach to automated online investing.
Best For
Traditional investors trying out an automated investor for the first time
New investors that want to take a hands-off approach to portfolio management
Pros
Straightforward automated investing
Relatively low account minimum and automated investing fee
A solid roster of available investment account types
Cons
Not a stand-out from other services if you're someone who likes all the bells and whistles with your digital financial platform
No direct relationship with a human financial advisor
2. Lowest Cost Overall: Interactive Brokers
Interactive Brokers' "fee waived" no transaction fee program offers over 150 exchange-traded funds which reimburse IBKR Pro clients for commissions paid on ETF shares held for at least 30 days. IBKR Lite clients always pay $0 commissions on ETFs.
Choose from 2 plans: IBKR Lite or IBKR Pro.
IBKR Lite provides retail clients with $0 commissions on US listed stock and ETF trades, no account minimums and no inactivity fees.
IBKR Pro is the IBKR Plan for sophisticated investors and active traders. IBKR Pro clients access the IB SmartRoutingSM system, which provides $0.47 per 100 shares price improvement vs. the industry.
In additiona to their low costs, you can easily trade and monitor your IBKR account on-the-go from your iOS or Android device.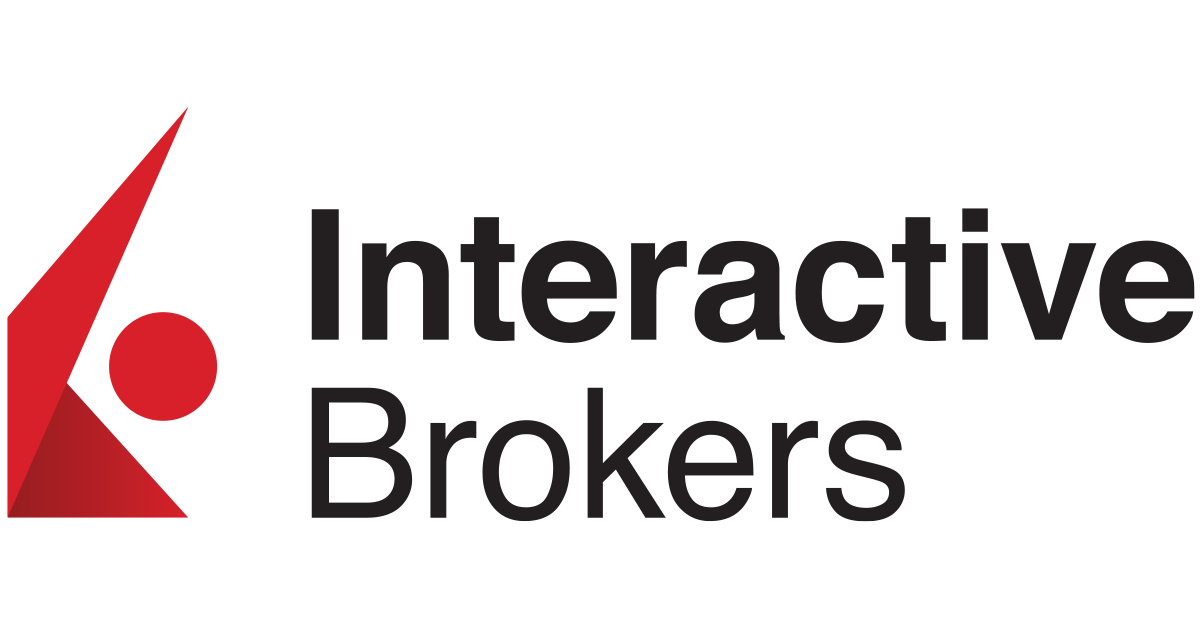 get started
securely through Interactive Broker's website
1 Minute Review
Interactive Brokers is a comprehensive trading platform that gives you access to a massive range of securities at affordable prices. You can buy assets from all around the world from the comfort of your home or office with access to over 135 global markets. Options, futures, forex and fund trading are also available, and most traders won't pay a commission on any purchase or sale.  
IBKR is geared primarily toward experienced traders and investors but now with the availability of free trades with IBKR Lite, casual traders can also acclimate to IBKR's offerings.
Best For
Access to international markets
Active traders
Sophisticated investors
Detailed mobile app that makes trading simple
Wide range of available account types and tradeable assets
Pros
IB SmartRouting provides significant price improvement vs. industry
Fractional trading allows investing regardless of share price
Industry's lowest margin rates
Earn more by lending your fuly-paid shares
Cons
Beginner investors might prefer a broker that offers a bit more hand-holding and educational resources
3. Best for Mixed Portfolios: eToro
eToro is well known for its crypto investing platform, allowing users to build portfolios in this emerging market. The platform, however, also allows users to invest in stocks and ETFs.
When you register with eToro and build an account, you can:
Invest in full stocks or fractionals, including ETFs
Speak with real, experience investors
Mix your crypto and stock/ETF portfolios
Review detailed price charts and technical analyses
Pay zero commissions
Reach out to the customer service for more information, or you can simply build your portfolio on eToro today. With diversification comes greater wealth, especially as ETFs provide you with the security you need in uncertain times.
Disclosure: eToro USA LLC; Investments are subject to market risk, including the possible loss of principal.
1 Minute Review
eToro is a broker that offers access to over 25 of the world's most popular cryptocurrencies, forex and over 1600 stocks. They have a few unique education and useability tools. Traders can begin buying and selling in as little as 10 minutes.
eToro's unique CopyTrader feature allows new investors to "copy" the buy and sell orders of professional investors, while the company's eToro Club feature provides investors with a range of additional education tools and resources. 

Best For
Traders looking for an easy-to-use platform
Traders who want to practice their trades using a virtual account before entering the market
Pros
Simple platform that is easy to master
CopyTrader feature that allows new traders to copy the same strategies used by professionals
Virtual dummy account that gives you $100,000 to practice trades
4. Best for Retirement Savers: TD Ameritrade
TD Ameritrade currently offers over 300 commission-free ETFs. Like E-Trade, TD Ameritrade's ETFs are coupled with Morningstar research so investors can make most informed decisions.
You'll find today's price change, last price, gross expense ratio, net expense ratio and ratings on one easy-to-understand page. iShares, Wisdom Tree, and First Trust are among some of the popular ETFs that TD Ameritrade offers.
TD Ameritrade is one of Benzinga's favorite online brokerages. It's known for its great trading platform, technology, and excellent customer support.
Read Benzinga's full TD Ameritrade Review

1 Minute Review
This publicly listed discount broker, which is in existence for over four decades, is service-intensive, offering intuitive and powerful investment tools. Especially, with equity investing, a flat fee is charged, with the firm claiming that it charges no trade minimum, no data fees, and no platform fees. Though it is pricier than many other discount brokers, what tilts the scales in its favor is its well-rounded service offerings and the quality and value it offers its clients.
Best For
Novice investors
Retirement savers
Day traders
Pros
World-class trading platforms
Detailed research reports and Education Center
Assets ranging from stocks and ETFs to derivatives like futures and options
Cons
Thinkorswim can be overwhelming to inexperienced traders
Derivatives trading more costly than some competitors
Expensive margin rates
5. Best for Advanced Traders: TradeStation
TradeStation offers over 2,000 commission-free ETFs making it a valuable option for anyone interested in trading ETFs.
TradeStation's platform leverages cutting edge trading technology for both active and passive individual traders in the U.S. TradeStation has fully customizable market monitoring, charting and analysis tools that allow you to identify and act upon opportunities.
TradeStation also boasts a spectacular mobile platform which investors on the go can access on their iOS or Android device. Your mobile account automatically synchronizes with your online accounts in real time.
See our TradeStation Review.

1 Minute Review
TradeStation is for advanced traders who need a comprehensive platform. The brokerage offers an impressive range of investable assets as frequent and professional traders appreciate its wide range of analysis tools. TradeStation's app is also equally effective, offering full platform capabilities.
Best For
Advanced traders
Options and futures traders
Active stock traders
Pros
Comprehensive trading platform and professional-grade tools
Wide range of tradable securities
Fully-operational mobile app
Cons
Confusing pricing structure to leave new traders with a weak understanding of what they pay
Cluttered layout to make navigating TradeStation's platform more difficult than it should be
6. Best for Active Traders: E*TRADE
Like its competitors, E*TRADE offers over 250 commission-free ETFs, including some of the most popular ETFs among traders. E*TRADE makes doing ETF research easy, too. Their comprehensive list of ETFs tracks historical data from ETFs in a variety of asset classes in one easy-to-use webpage.
Quotes are only delayed by about 15 minutes, too, making the data truly actionable.
If you're looking to trade outside of the commission-free ETFs, E*TRADE charges $6.95 per ETF trade. This rate is a few dollars higher than their competitors, so if you're looking to trade outside of the free ETFs, keep this in mind.
Read Benzinga's full E*TRADE Review.
7. Best for All Trading Levels: Charles Schwab
No matter how many ways you look at it, 245 commission-free ETFs is tough to beat. But if you add low expense ratios, Schwab's ETF Portfolio Builder tool, its quarterly list of prescreened ETFs and its world-class customer service team, Schwab becomes the top online destination for ETF investors.
Investors can customize a portfolio of ETFs based on their personal risk tolerance and financial goals. They can also browse through the categorized prescreened ETF lists and make sure their portfolio covers all the bases.
Schwab is still actively adding offerings to its commission-free ETF OneSource program, and investors never have to worry about early redemption fees.
Outside of the program, commissions are free, expense ratios are low, and face-to-face feedback is as easy as going down to the local branch. Schwab has everything an ETF investor could ever want and offers a great starting point for retirement investors.
Read Benzinga's full Charles Schwab Review
What is an ETF?
While mutual funds are priced just once a day based on their net asset value, ETFs trade on public exchanges just like stocks, making them extremely liquid and tradable. But instead of a single stock, ETFs are funds that invest in dozens or hundreds of stocks, commodities and/or other securities all at once, allowing investors to achieve major diversity all in one swoop. There are two types of ETFs: index-based ETFs and actively managed funds.
Why Buy ETFs?
For some, ETFs are the right choice. Here's why you may want to invest in them:
Limit risk: Investing in a basket of stocks versus an individual stocks spreads risk around.
Save time: You don't have to do the research on each individual company's stock.
Have lower fees: For the most part, ETFs have low fees, but pay attention to the expense ratio.
Bought and sold during market hours: Unlike mutual funds, you don't have to wait until the market closes to trade ETFs.
Here's what you'll have to watch out for. You can check the ETF's prospectus via a Google search or the SEC's EDGAR for this information:
Objective: What is the fund trying to achieve.
Historical performance: Not all ETFs are created equal. Check out the ETFs performance over time before you invest.
Investment strategy: How will the funds be managed and achieve its objective.
Risks involved: Specific risks should be outlined in the prospectus.
What to Look for in an ETF Brokerage
If you decide that you want to invest in ETFs, you'll have to open a brokerage account. Both the big and small name brokerages offer ETF investing and the number of options can be a little overwhelming. Here's what to look for before you open an account to invest in ETFs:
Low commissions: Most ETF brokers offer some form of free trading or commissions for new clients. If the brokerage does charge commission, it usually hovers around $5 per trade.
Selection of ETFs: The bigger the selection, the better. Some brokerages offer over 200 ETFs to choose from.
Research: The brokerages should make it easy to look up data about the ETFs they offer. This includes the origin, objective, strategy, and historical performance.
Now that you understand a bit more about ETF investing and brokerages, take a look at our picks.