Real Estate Offering Update: CityVest Has Launched Catalyst Access Fund With 20%-25% Target Annual Returns (Accredited Investors Only).
Real Estate can play an important part in your investment portfolio. The connective power of the internet now makes real estate investing more obtainable — even if you don't have much capital. Real estate crowdfunding platforms allow you to connect with other investors and pool your money to purchase property for passive real estate income.
Paths previously restricted to accredited investors were opened by new guidelines from the Securities and Exchange Commission (SEC) in 2016. Current rules allow investors to share capital for collective property investment of all types. Check out our guide to learn more about real estate crowdfunding and find the best real estate crowdfunding platforms.
Real Estate Crowdfunding Platforms:
Best Real Estate Crowdfunding Platforms
Our top picks are online platforms that have led the surge in real estate crowdfunding.
1. CityVest
CityVest provides accredited investors unique access to institutional real estate investment opportunities with investment minimums starting at $25,000, compared to the usual six-figure investment typically required to access these types of deals.
CityVest does this by pooling multiple investor contributions into one bundle large enough to satisfy the minimum investment requirements of the top institutional real estate funds that are otherwise unavailable to individuals.
In addition, CityVest only works with institutional funds that have auditors and administrators. Each offering has a third-party due diligence report verifying the investment manager's information to make the investment as safe as possible. Given CityVest's pooled investment size of $5 million, they not only gain access to institutional private equity funds, but they also are able to negotiate better investment terms, usually in the form of a higher preferred return and a more attractive profit split.
Disclosure: Must be accredited investing a minimum of $25,000.
Minimum Investment
$25,000
1 Minute Review
CityVest is a web-based real estate investment platform that was established to give small-to-medium-sized investors access to real estate investment opportunities that typically require 6-figure minimum investments. CityVest does this by pooling multiple investor contributions into 1 bundle large enough to satisfy the minimum investment requirements of the best institutional private equity real estate investment funds.
Best For
Individual investors seeking access to institutional investments
Experienced investors looking to diversify their portfolio
Investors seeking investments with strong due diligence and screening
Pros
Access to high-performance institutional funds
High returns
Intense vetting of investment opportunities
Third-party due diligence on all funds
No registration needed to review investment opportunities
Quarterly distributions
Cons
Only available to accredited investors
Not a lot of investor control of fund options
2. Arrived Homes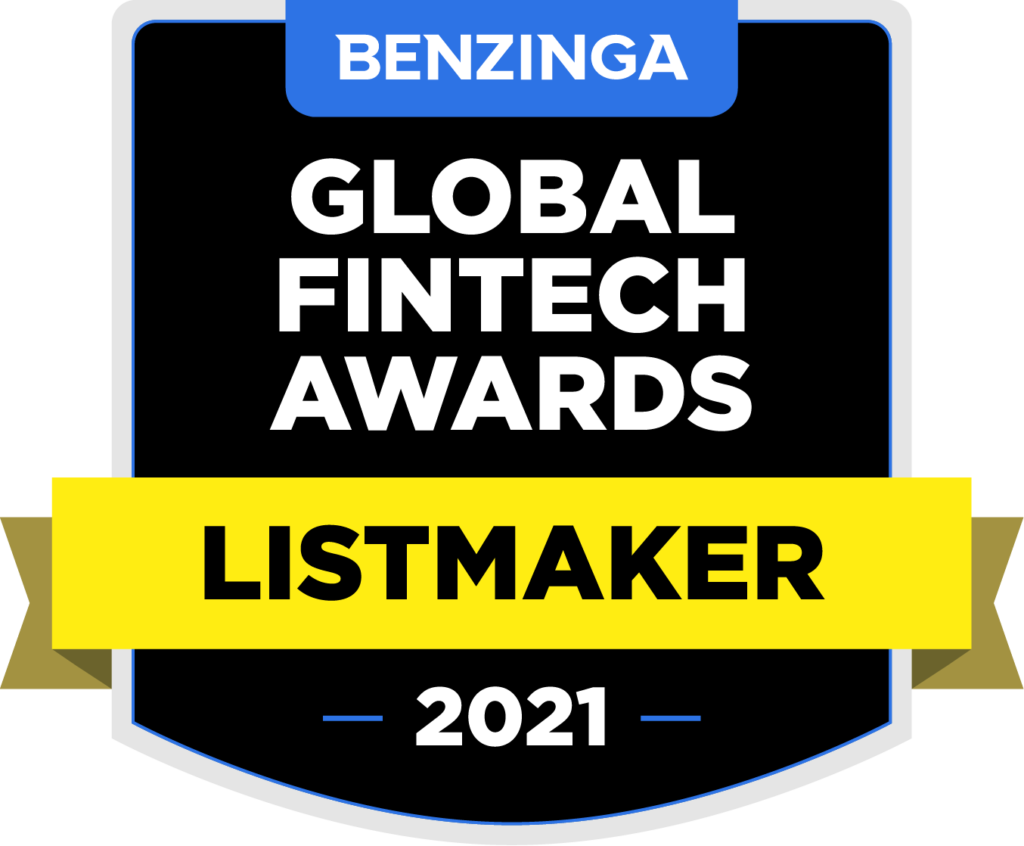 Arrived Homes is one of the newest and fastest growing crowdfunding platforms on the internet. The company allows non-accredited investors to buy shares in carefully selected rental properties.
The minimum investment is only $100, making it easy to start earning passive income from real estate and to diversify across multiple properties. Investors simply collect quarterly dividends from their properties while waiting for the asset to increase in value over time. Arrived Homes takes care of finding tenants as well as all of the management responsibilities.


Fees
1% asset management fee
1 Minute Review
Arrived Homes is a real estate investment platform that focuses on building wealth through investing in rental properties. While most real estate platforms and REITs focus on commercial properties, Arrived Homes focuses on single-family homes as its source of rental income.
This focus on smaller properties allows Arrived Homes to sell ownership shares on individual properties to non-accredited investors with buy-ins as low as $100. Learn more about Arrived Homes with Benzinga's review.
Best For
Small- to medium-sized investors
Investors interested in rental income
Investors looking to diversify
Pros
Buy-ins as low as $100
Open to non-accredited investors
Offers ownership shares in real property (and all the tax benefits)
Multiple ways to earn dividends (rental income and property appreciation)
Great way to diversify portfolio
Open to self-directed individual retirement accounts (IRAs)
Cons
Long hold periods
No secondary market to liquidate shares
3. RealtyMogul
RealtyMogul offers a variety of institutional-quality real estate offerings, but it stands out with its selection of multifamily real estate investments in some of the hottest markets throughout the country.
The platform is also one of the few that has investment options for non-accredited investors. While direct investments are only available to those that meet accredited investor requirements, non-accredited investors have access to the two RealtyMogul-sponsored non-traded REITs, each with a diverse portfolio of quality assets.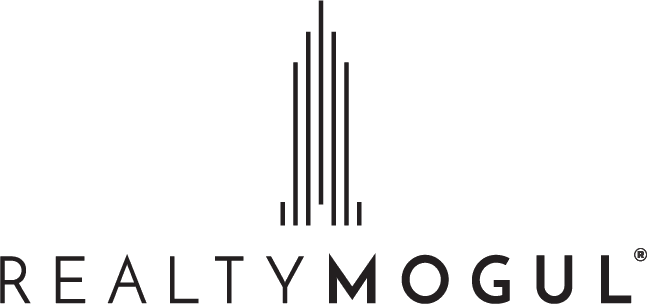 Fees
Vary based on investment type
Minimum Investment
$5,000
1 Minute Review
This unique online platform enables investors to handle the entire commercial real estate investing process right from their RealtyMogul dashboard. With rigorously vetted property listings, expertly managed REITs, and a commitment to providing top-notch service and support to its members, RealtyMogul makes commercial real estate accessible to everyday investors.
Best For
Newer accredited investors who want access to pre-vetted properties
Non-accredited investors seeking consistent cash flow from well-managed REITs
Experienced real estate investors who want access to deal-specific information that allows them to perform their own due diligence more easily.
Pros
Do everything from finding the investment property through to signing the legal documents and monitoring your portfolio, all in one platform.
All properties are pre-vetted through RealtyMogul's transparent and rigorous due diligence process.
Investment minimums as low as $5,000
Keep track of investments with regular updates posted directly to your dashboard
Automated investing
Cons
Individual property marketplace is only open to accredited investors
Does not offer portfolio management
4. CrowdStreet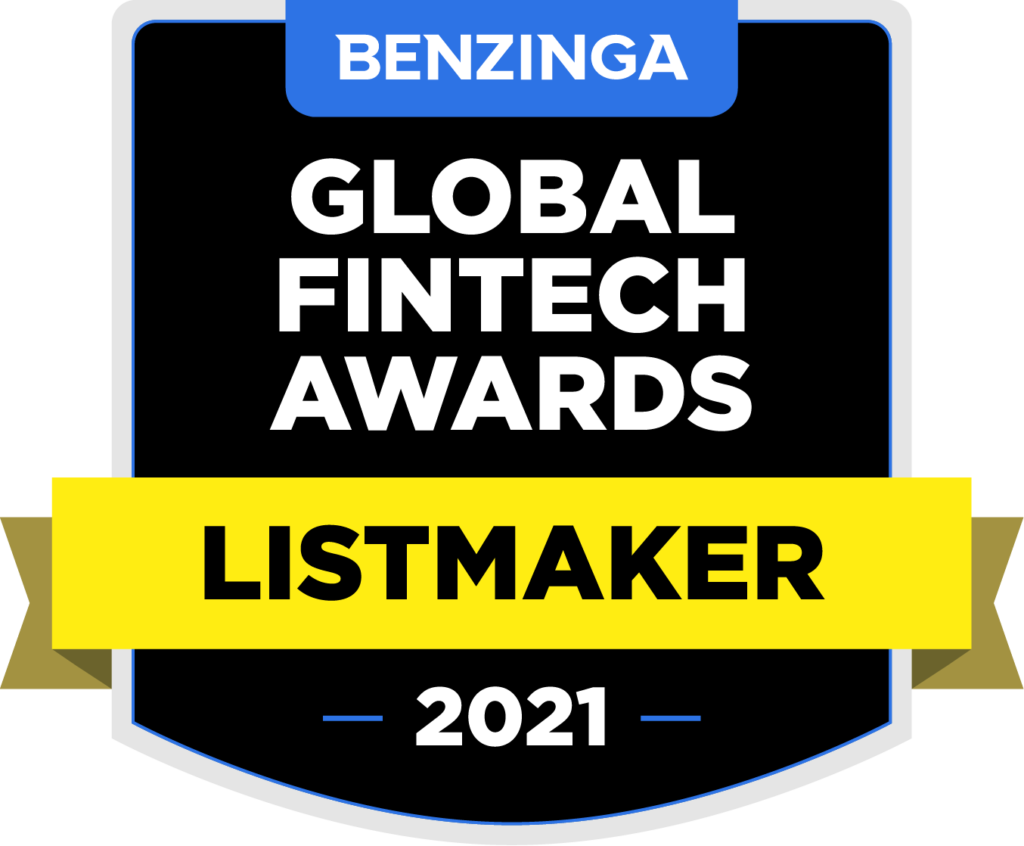 CrowdStreet is the largest and most diverse commercial real estate marketplace. It's a good match if you're an experienced, accredited investor and prefer to choose properties to invest in yourself instead of leaving the decisions up to a fund or REIT manager.
Choose from investment in a managed portfolio or direct access to individual commercial real estate investment opportunities. You can then review and compare deals that meet your own criteria.
A minimum of $25,000 is required for most offerings and your investment can be much steeper depending on the project. To date, the average return to investors on fully realized deals is 17.1% with an average investment term of 2.3 years.
Live webinars provide an opportunity for direct access to the project sponsor. The platform also provides numbers and analytical data from past projects so you can compare and consider the potential success of investments.
Minimum Investment
$25,000
1 Minute Review
Crowdstreet is an online real estate investment platform that lets investors choose from a wide range of real estate investment offerings to crowdfund. Crowdstreet investors are free to buy into managed funds, individual buildings or even build a bespoke investment portfolio that includes both kinds of deals.
CrowdStreet's platform has a diverse range of property types, ranging from multifamily to office, industrial, self-storage and others.
Best For
Accredited investors
Long-term investors
Investors looking to diversify from stocks
Pros
User-friendly interface
Diverse investment offerings
Great investor resources
Proven performance history
Many offerings eligible for inclusion in self-directed IRA
Cons
Accredited investors only
Most offerings require a $25,000 minimum investment
5. First National Realty Partners
First National Realty Partners is a growing private equity firm focused on offering accredited investors the opportunity to invest in grocery-anchored commercial real estate properties. The company focuses on acquiring properties with long-standing, national tenants, especially within necessity-based markets. Some of the largest tenants currently occupying properties owned by FNRP include:
Publix
Kroger
Whole Foods
Walmart
Lowe's
McDonald's
Starbucks

get started
securely through First National Realty Partners's website
Best For
Commercial Real Estate Investors
1 Minute Review
First National Realty Partners (FNRP) is a private equity firm that focuses on investing in high-traffic, grocery-anchored commercial real estate. FNRP employs a strict set of qualification criteria that investments must meet before they can be considered for inclusion in FNRP's portfolio. The only deals you'll see on the company's platform have been well-vetted by professionals who have determined that the investment has potential. Though you'll need to make a $50,000 initial investment to get started with FNRP, this amount is significantly lower than the amount you'd typically need investing in commercial real estate as a solo investor.  
Best For
Investors seeking a stable asset class to hedge portfolio against volatility
Investors with long-term appreciation goals
Investors seeking a fully passive investment opportunity
Accredited investors looking for alternative investments
Pros
Strong due diligence process
Partners receive quarterly cash distributions
100% in-house investment process helps deals close quickly and secures more value and control for investments
Cons
$50,000 minimum investment
Accredited investors only
6. Groundfloor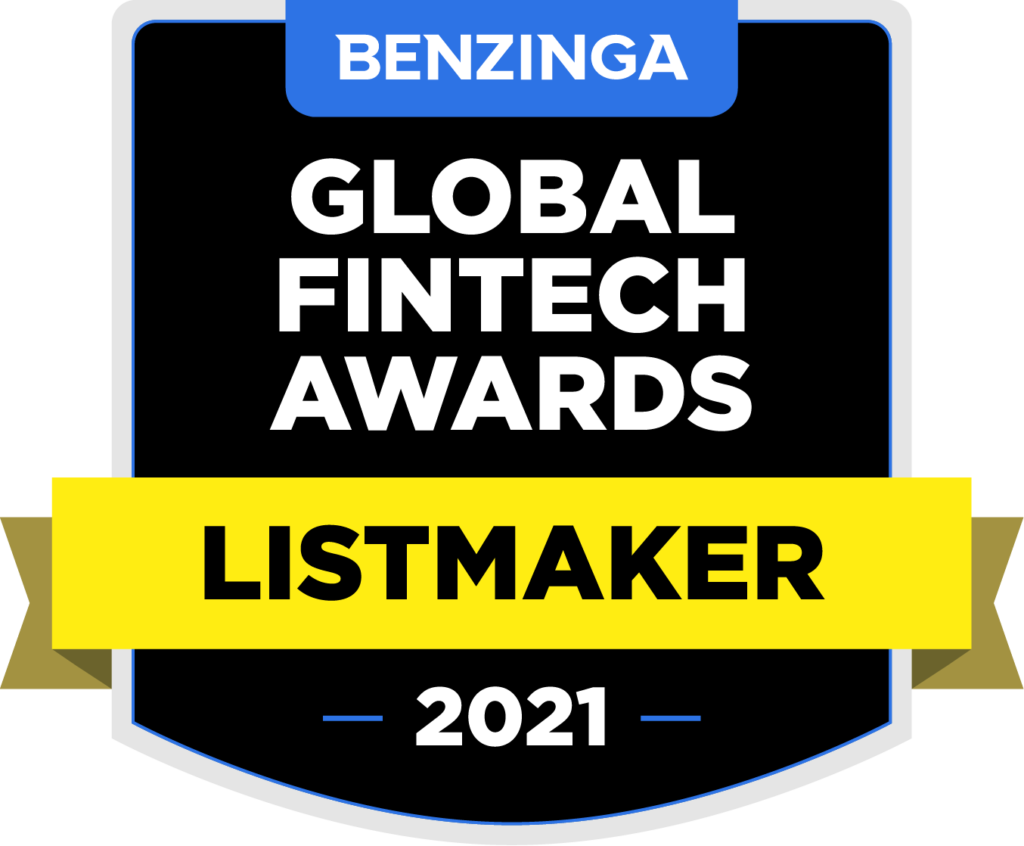 Groundfloor allows non-accredited investors to invest in crowdfunding through short-term loans made to real estate investors and home builders. They also offer the lowest minimum investment crowdfunding option available, allowing investors to get started with as little as $10. 
Groundfloor offers short-term loans on residential properties, then sells portions of those loans to its investors through a limited recourse obligation (LRO). Investors can browse available loans and invest in whichever ones they want in $10 increments. Most loans on the platform pay an interest rate between 7% to 12% with terms of 6 to 12 months.
Investors can schedule recurring deposits into their Groundfloor account and even set up automatic investing based on criteria they set.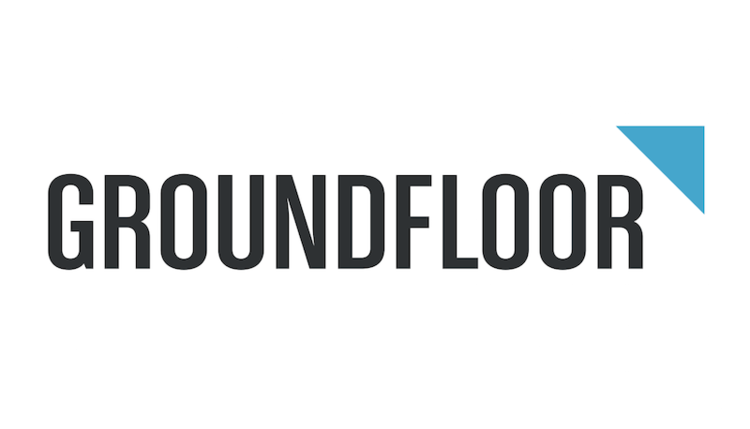 1 Minute Review
Groundfloor is open to non-accredited investors and private individuals looking for active real estate alternative investment. Groundfloor has great volume with more than 10 investments. 
Individuals with small portfolios will also like the low $10 minimum and 0 investor fees. However, most of the loans are given to house flippers, and there is a risk of borrowers defaulting on their loans. 
Best For
Non-accredited investors: It is a good option for non-accredited investors who want to invest in an individual capacity.
Private investors with small portfolios: Groundfloor charges a relatively small premium of $10, which private investors with small portfolios find attractive.
Active-investors: Groundfloor is also ideal for investors who want to actively maintain and control their real estate portfolio.
Pros
Charges the lowest minimums in the industry
0 investor fees
Open to non-accredited investors
Cons
Offers no bankruptcy protection
High rate of an uncured default
Many loans are for judicial-only states
7. Streitwise
Streitwise offers both accredited and non-accredited investors access to its portfolio of commercial real estate assets through its private REIT, 1st Streit Office, Inc. The company charges minimal fees compared to many other private REITs and has one of the highest dividend yields in the industry at over 8%
The REIT's portfolio includes properties with solid credit tenants including the Panera Bread headquarters and other global and national companies.

Minimum Investment
$5,000
1 Minute Review
Streitwise is a unique online real estate investing platform that was designed to give investors, both big and small, an equal opportunity to invest in real estate. At its core, Streitwise is a real estate investment trust, but it's one of the few online real estate investing platforms that is available to non-accredited investors.
Best For
Investors looking to diversify
Investors with less than $200k in annual income
Passive traders
Pros
Consistent quarterly dividends
Low, transparent fees
Low investment minimum
Convenient and easy to use
8. Rocket Dollar: Mix Your IRA With Alternative Investments
When you register for a Rocket Dollar account, you can invest in all the platforms above. Rocket Dollar is an IRA platform that allows you to take complete control of your retirement funds and move your money to new and exciting places.
You could invest that money in anything, and you might try StreitWise, GroundFloor, etc. If you want to invest in real estate crowdfunding as part of your retirement strategy, there's no need to open multiple accounts. Transfer your IRA to Rocket Dollar and invest in any of the platforms above.
You can also BYOD (Bring Your Own Deal) to Rocket Dollar and add that investment to your account. If you want more freedom while planning for the future, feel like real estate is the best place to put your money and want to be actively involved in your investments, try Rocket Dollar.

get started
securely through Rocket Dollar Retirement's website
Best For
Experienced Investors
1 Minute Review
Founded in 2018, Rocket Dollar Inc. offers a product that enables its customers to purchase nontraditional or private investments using their individual retirement accounts (IRAs). Investments such as a real estate investment property, cryptocurrencies, a startup company or another type of alternative investment can be made in your retirement account via Rocket Dollar. Rocket Dollar even lets you make investments on a local level that are personally relevant to you instead of just giving your money to a money manager or investing in a public company's stock. Rocket Dollar could suit anyone who wants to use their IRA to invest in alternative assets. 
Best For
Experienced investors
High net-worth individuals
Self-directed investors
Pros
Use retirement funds for alternative investing
Invest in more asset classes than competitors
Both IRAs and 401(k)s are available
Expedited option for funding a deal quickly
Other Real Estate Crowdfunding Options
While the options above represent our top picks for the best real estate crowdfunding platforms, there are more options to consider based on your personal investment strategy and goals. You can compare other real estate investment platforms below.
Related content: SeedInvest Review
Accelerate Your Wealth
Arrived Homes allows retail investors to buy shares of individual rental properties for as little as $100. Arrived Homes acquires properties in some of the fastest-growing rental markets in the country, then sells shares to individual investors who simply collect passive income while waiting for the property to appreciate in value over 5 to 7 years. When the time is right, Arrived Homes sells the property so investors can cash in on the equity they've gained over time. Offerings are available to non-accredited investors. Sign up for an account on Arrived Homes to browse available properties and add real estate to your portfolio today.