Check Out Our Crypto Newsletter!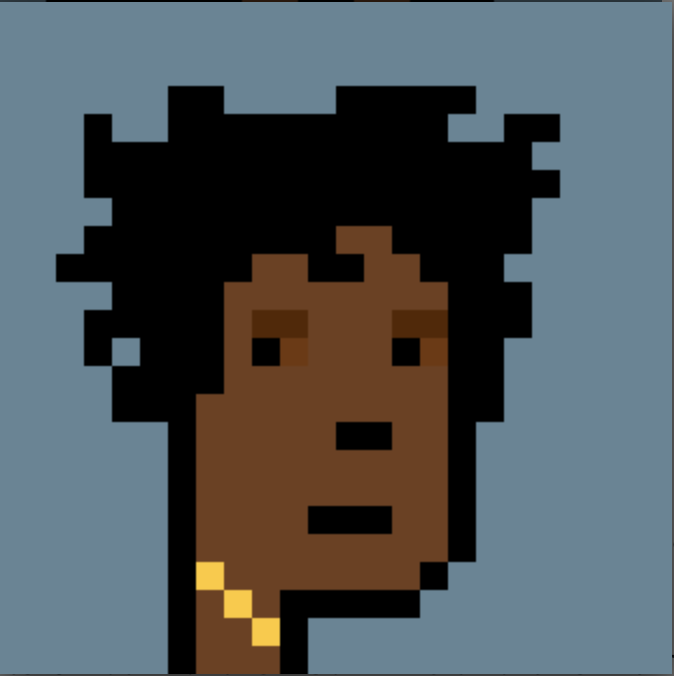 American rapper, songwriter and producer bought his 1st CryptoPunk in April 2021 for over $120,000 worth of Ethereum. Shawn Carter uses this punk as his profile picture on Twitter, bringing more mainstream attention to non-fungible tokens and CryptoPunks in particular. Billionaire rapper JAY-Z often refers to investing in art, generating wealth and financial freedom in his lyrics, and CryptoPunks are yet another example of how JAY-Z invests his money.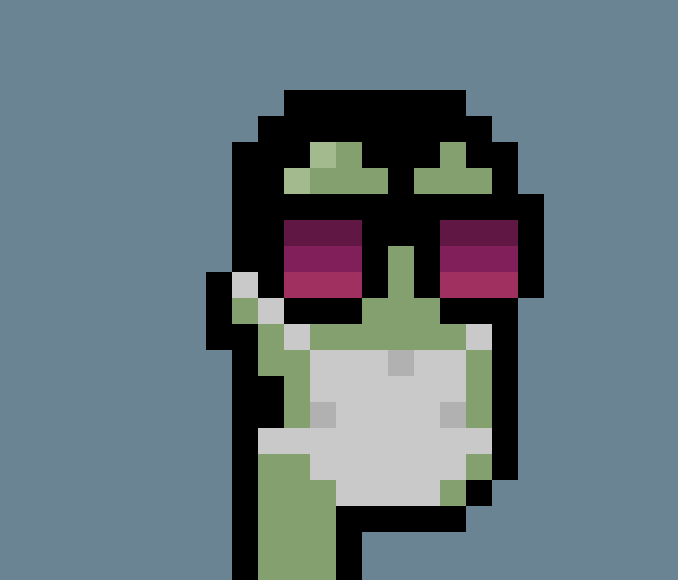 California rap legend and entrepreneur Snoop Dogg recently unveiled his NFT collection on Twitter. Snoop Dogg admitted that he is the owner of the previously-anonymous Twitter account @cozomomedici which has amassed a following within the cryptocurrency and NFT space. The rapper owns 9 CryptoPunks in total, including 2 Zombie punks valued at over $2 million each.
NFL Wide Receiver for the Cleveland Browns, OBJ has recently joined the cult of CryptoPunks. He purchased Punk #3365, and showed it off on his Twitter shortly thereafter. From analyzing his Ethereum Wallet, this is the 1st NFT purchase OBJ has made, other than his ENS name OBJ13.eth.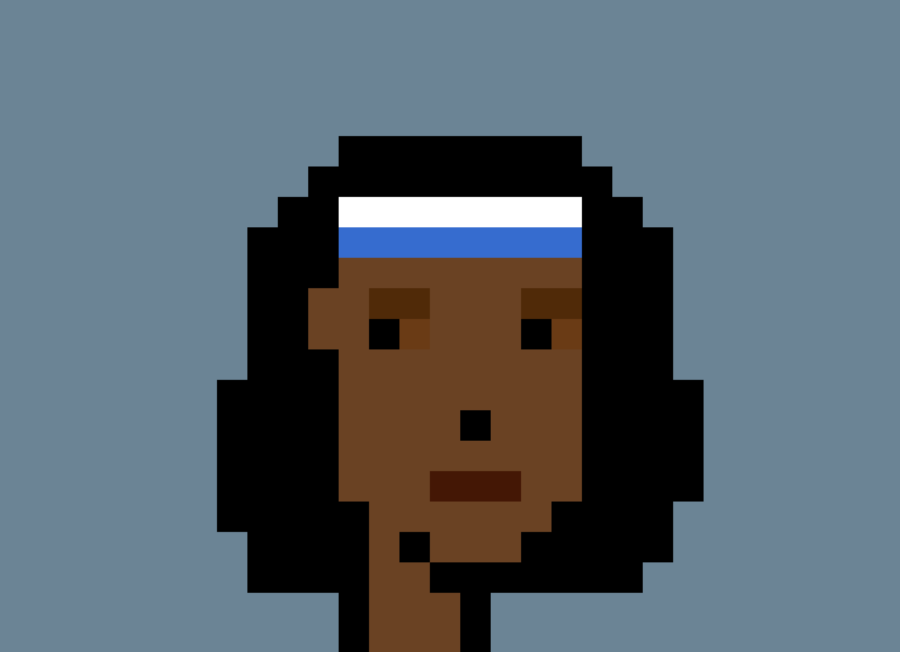 Serena Williams is an American tennis player and 23-time grand slam title holder, most of anyone in the Open Era. Serena has spent a total of 319 weeks In the world number 1 position. Originally from Saginaw, Michigan, Serena moved to Florida at a young age to play tennis year-round. Serena's husband, Alexis Ohanian, is the co-founder of Reddit. Ohanian gifted CryptoPunk #2950 to Serena, and sported a pin of the image to the 2021 Met Gala.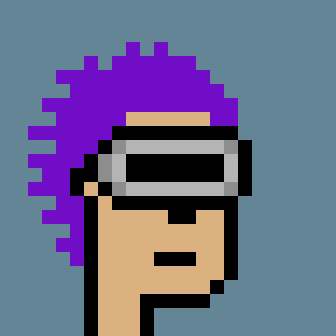 Electronic Dance Music artist Steve Aoki bought CryptoPunk #6473 in the summer of 2021 for 65 ETH, and this is far from his only NFT investment. Steve Aoki sells his own non-fungible tokens that coincide with his EDM music, and some of these NFTs grant owners access to his concerts. Aoki also owns several Bored Ape Yacht Club (BAYC) NFTs, estimated to be worth more than $250,000.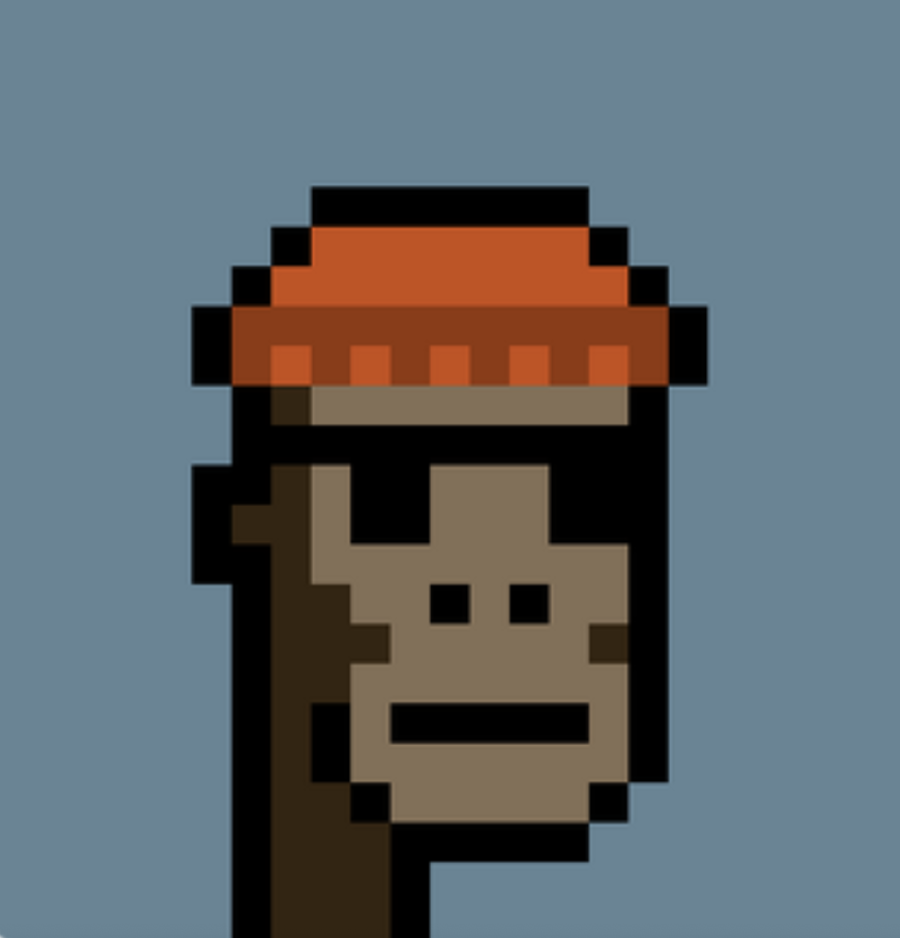 As of the time of writing, American entrepreneur Gary Vaynerchuck owns a whopping 59 CryptoPunks. The most noteable punks in his collection are Punk #2140 and #2424, which are an Ape and Zombie respectively. Vee purchased his Ape Punk at a record price of over $3.7 million, making it the highest selling Ape Punk to date. He also owns many punks with the purple hat attribute, and his collection is estimated to be worth over $15 million.
Jason Derulo is a platinum-selling American vocalist. Born in Florida, Derulo began singing from a young age, and became a worldwide phenomenon with his debut breakout single, "Whatcha Say", in 2009. Derulo is incredibly popular online, with the 12th biggest TikTok account by followers. Jason purchased CryptoPunk #1961 on September 7th, and made it his Twitter profile picture on the 9th.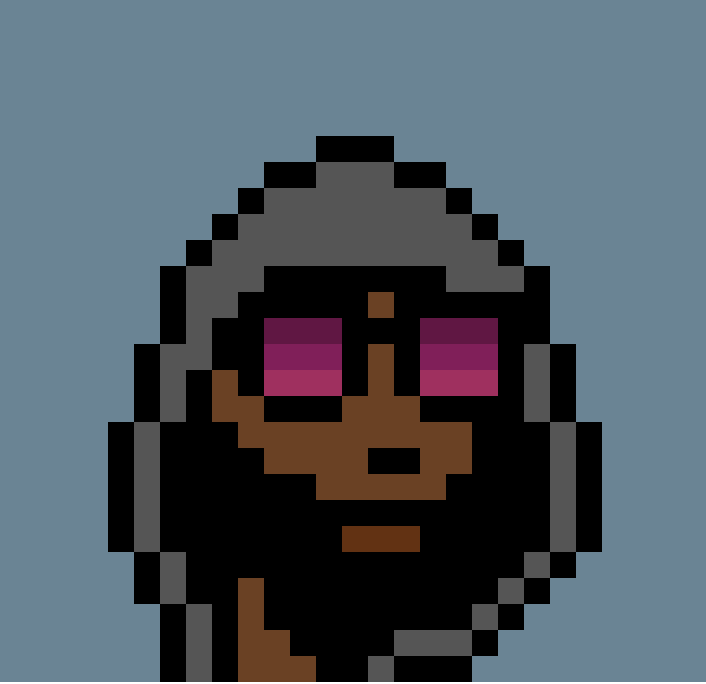 Mega-influencer and professional boxer Logan Paul also has his own collection of 6 Punks. Paul has auctioned off NFTs to his fans before, so it comes as no surprise that he owns the most coveted NFTs in the industry. Logan Paul's entire collection consists of Punk #2294, #4485, #5569, #6762, #6837 and #7861.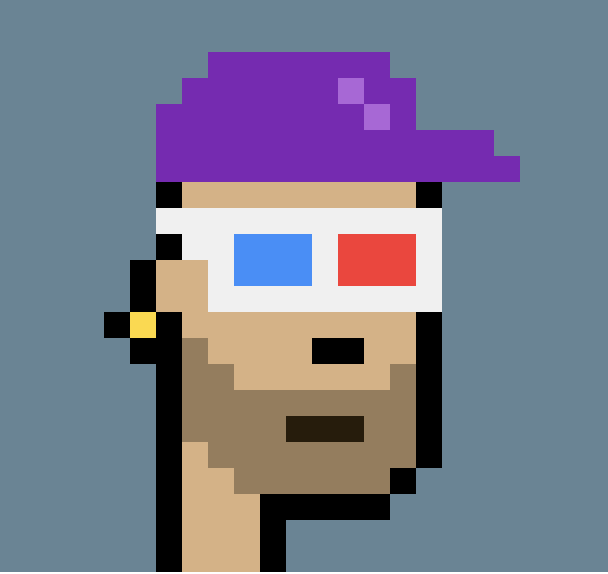 Owner of 1 of the largest pro esports teams, FaZe, FaZe Banks owns a collection of 9 CryptoPunks at the time of writing. He uses Punk #4283 as his profile picture on Twitter, and he recently sold a hoodie punk with rare attributes for over half a million dollars of profit. Banks has been vocal on social media about the potential for NFTs and his current investments in both CryptoPunks and Bored Ape Yacht Club.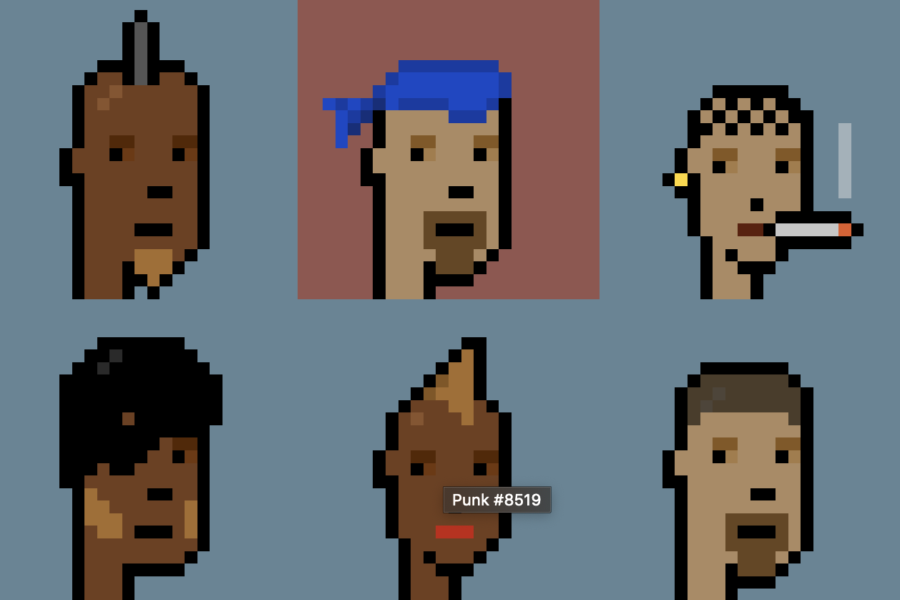 gmoney.eth is an NFT collector and cryptocurrency trader. As an early adopter of both cryptocurrency and CryptoPunks, he's amassed a following of 50,000 on Twitter. Although he's since sold his Ape CryptoPunk, gmoney.eth profited over $1 million upon the sale of Ape #8219. The NFT collector still owns 9 CryptoPunks estimated to be worth over $1.5 million.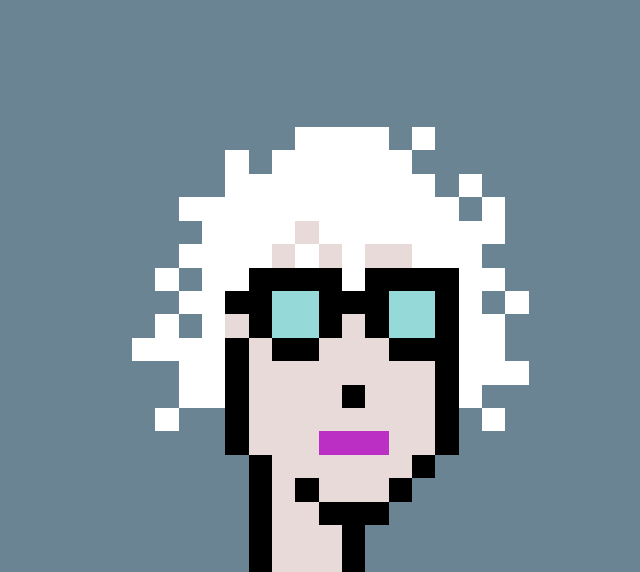 Hayden Adams, founder of Uniswap Exchange, owns Punk #6055. Adams created the leading decentralized exchange on Ethereum's blockchain which now has over $2 billion of liquidity locked into its smart contracts. What's more, Uniswap does more daily transactions that Bitcoin, and it's only a couple years old.

3LAU is an EDM artist who both collects and sells non-fungible tokens. His twitter profile picture is CryptoPunk #2852 which he added a custom red background to. 3LAU has a robust collection of Punks, owning 38 different CryptoPunks at the time of writing. His collection has an estimated value of over $5 million USD.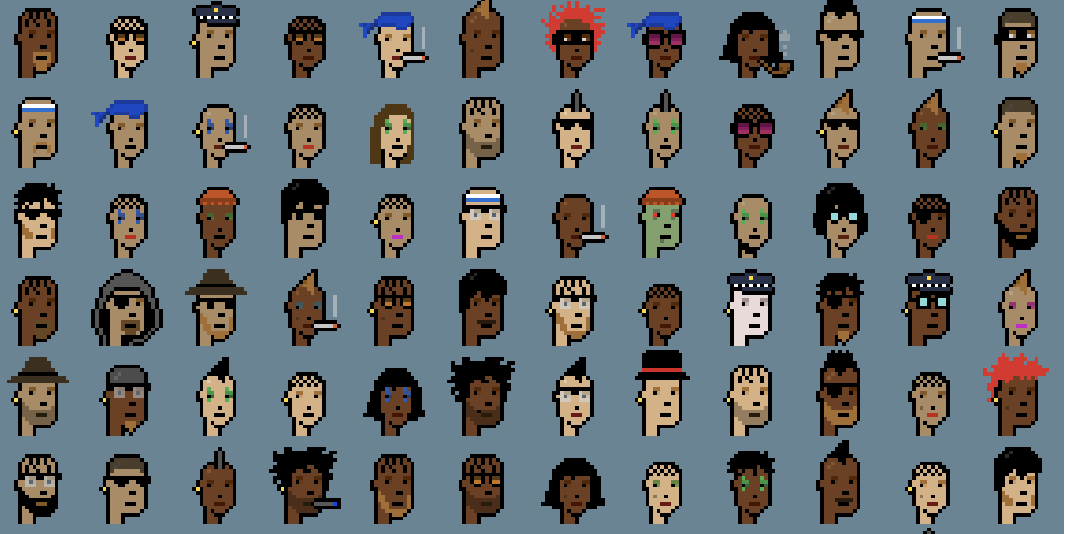 Known by Beanie, @Beaniemaxi on Twitter is an NFT collector and NFT innovator. He's involved in several non-fungible token projects, including PunksComics and the PixelVaultDAO. His collection consists of over 230 CryptoPunks, estimated to be worth over $35 million USD. Beanie hosts Twitter spaces every Monday at 10 AM, where he talks about crypto and NFTs to his 50,000 Twitter followers.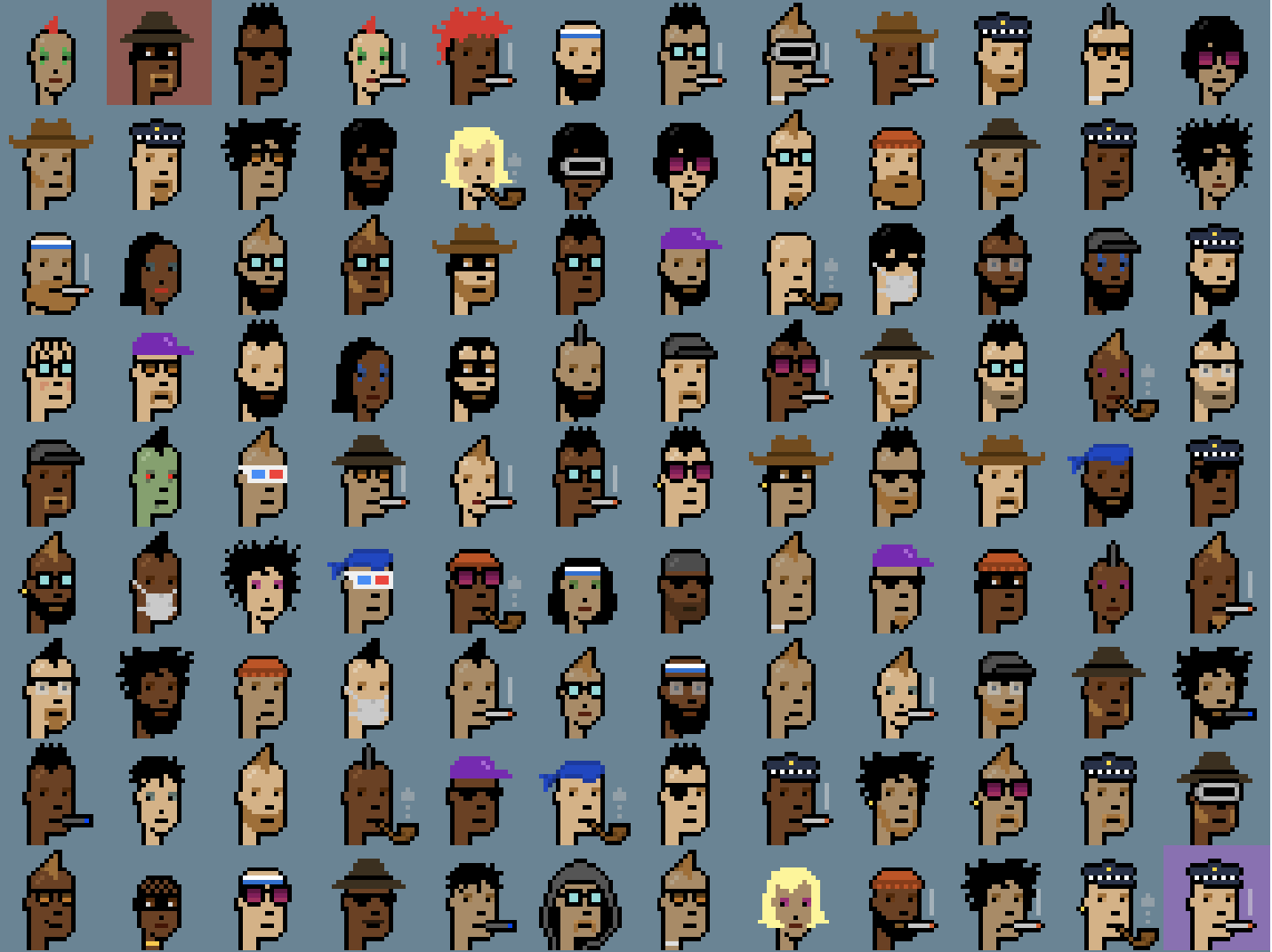 Zooko Wilcox O'Hearn is an American Cypherpunk and early investor in cryptocurrency. He has 1 of the largest collections of CryptoPunks in the world. Zooko owns over 250 CryptoPunks which are easily worth over $30 million USD all together. Zooko is the CEO of Electric Coin Company which leads the development of the popular privacy coin ZCash.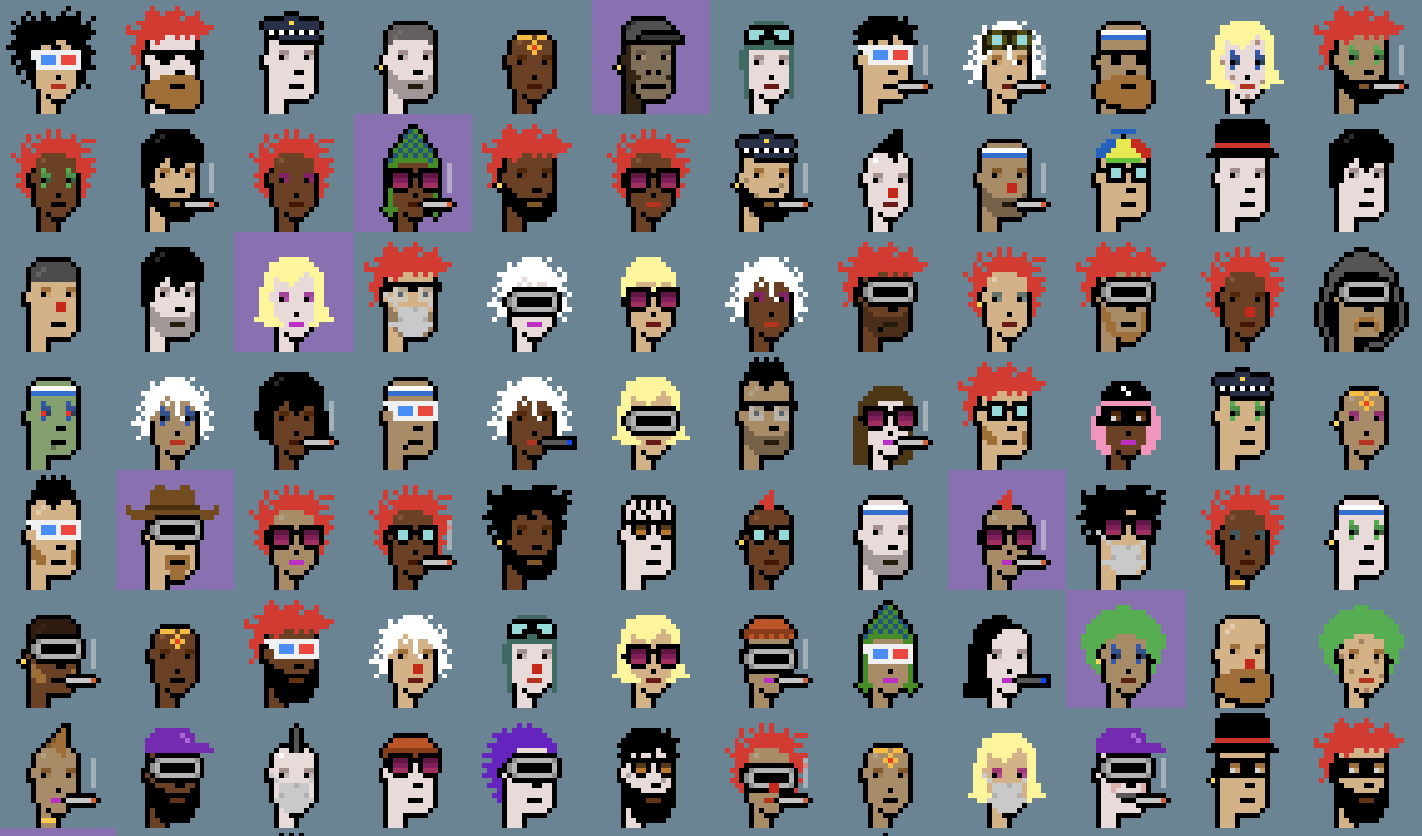 sov.eth is the Ethereum address of this relatively unknown CryptoPunk whale. The owner of this Ethereum Wallet holds 147 CryptoPunks, and most of this collection consists of punks with rare attributes, namely the crazy red hair and VR goggles attributes. While it's hard to estimate the value of these cryptopunks, the collection is certainly worth over $20 million USD.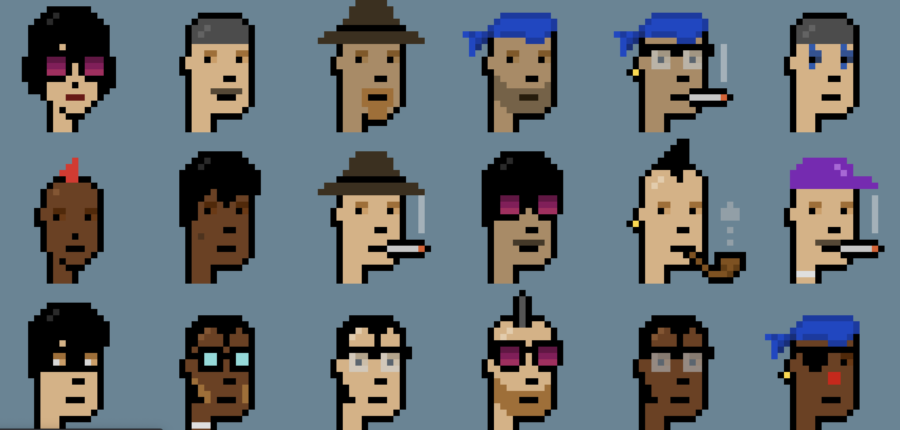 Erick, also known as Snowfro and ArtonBlockchain on Twitter, owns a collection of 18 CryptoPunks. As an early investor in NFTs, he's made several millions by selling punks. Although he no longer owns any special punk breeds (Apes or Zombies) he's sold several Zombies and one Ape for over $12 million in aggregate.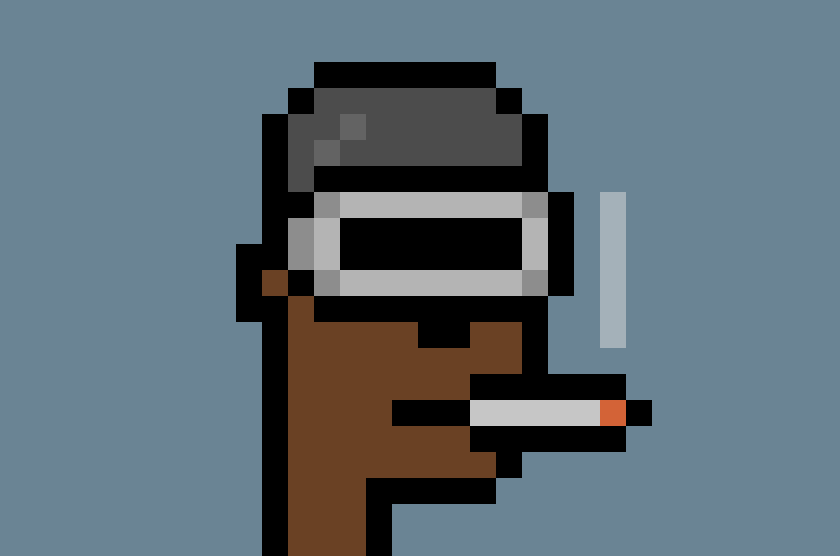 Crypto Twitter influencer Soby has a vast NFT collection spanning much futher than CryptoPunks. While he owns 3 punks in his collection, he also owns plenty of Meebits and Bored Ape Yacht Club NFTs. He's currently working on a metaverse NFT gaming platform called Ex Populus, and he has a following of over 25,000 on Twitter.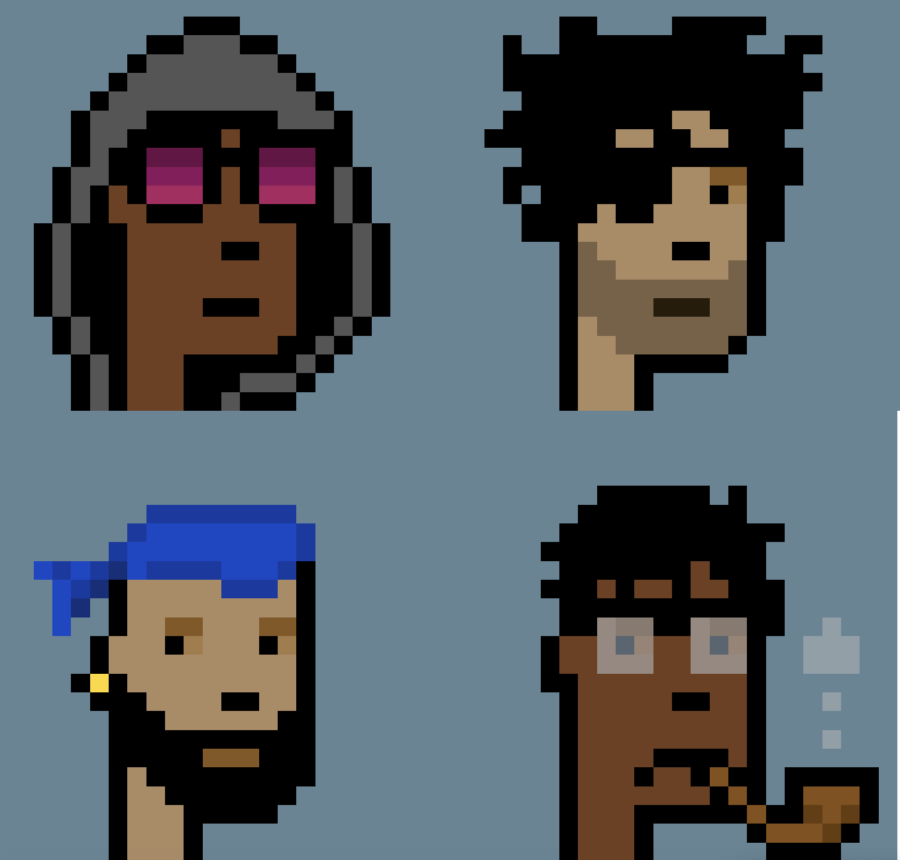 Early NFT collector and cryptocurrency enthusiast DCinvestor owns a collection of 6 CryptoPunks, using Punk #294 as his profile picture on Twitter. He spent an aggregate of 39 Ether tokens on his collection, and it's estimated that his collection is now worth over 300 Ethereum ($900,000) at the time of writing.
Play MOON or BUST
The Crypto Rocketship: Weekly Newsletter
Exclusive Crypto Airdrops
Altcoin of the Week
Insider Interviews
News & Show Highlights
Completely FREE